Camorra
-------------------------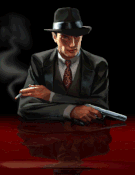 Csatlakozott

: 2018. Mar. 26.


Kitüntetés

:
Neme

:




Hozzászólások száma

: 213


Születésnap

: 1981. Sep. 03.


Életkor

: 37


Tartózkodási hely

: Camorra


Hobbi

: Forum


Humor

: Van Mindig :)


Pontok

: 672


Hírnév

: 10


Tárgy: India: Film Producers' president accused of making deal with firm to ignore piracy 5/14/2018, 09:35

---

Actor Vishal has responded to the piracy-related allegations made against him. Speaking to The Times of India, he said that allegation being made is a huge one and he said that there should be proof to substantiate it.

Noting that the Kerala police has caught the admins of TamilRockers (a piracy site), he told the publication that the Tamil Film Producers' Council (TFPC) was trying to cut the source of the pirated films. He said that there should be thorough vigilance for four days after a film's release inside a theatre. He insisted that accounts had been maintained from all expenses and no one could misappropriate funds or take money under that table. He further said that the "industry is going in a righteous path and let our actions speak louder than words."

Last week, a whistleblower website Savukku Online had alleged that Vishal had made a deal with Lyca Productions wherein he would not expose their piracy websites in return for them bankrolling his films, reported The News Minute. Vishal had reportedly got a report from a private investigating agency which pointed to Lyca Productions being involved in piracy. He had then gone to the company for a deal to get his future films bankrolled.

After the allegations were made public some Tamil film producers had demanded that Vishal be removed from his post as the chief of TFPC, according to The New Indian Express. There were other issues raised with Vishal's leadership too, as producer K Radhakrishnan told a press meet attended by almost 40 producers, "Vishal got elected to office in April 2017. When he assumed office, he said he will resign in 11 months if he doesn't deliver on his promises and it has been 14 months and he still has not delivered."