Camorra
-------------------------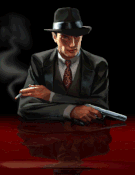 Csatlakozott

: 2018. Mar. 26.


Kitüntetés

:
Neme

:




Hozzászólások száma

: 213


Születésnap

: 1981. Sep. 03.


Életkor

: 37


Tartózkodási hely

: Camorra


Hobbi

: Forum


Humor

: Van Mindig :)


Pontok

: 672


Hírnév

: 10


Tárgy: Online Enforcement: Instruments against Internet piracy in new Swiss copyright law 5/17/2018, 17:50

---

The planned revision of copyright law is intended to offer right holders more effective tools against online piracy. To this end, the law applies to hosting providers and creates a legal basis for the processing of personal data by rights holders.

A long road to new Copyright Act

After more than six years of preparatory work, the Swiss Federal Council's draft of the new Copyright Act (E-URG) is now entering the parliamentary debate. The aim of the revision is to better align the Copyright Act with the "digital age". In particular, right holders should be given more effective tools to combat copyright infringements online. The present draft revision is based on the compromise reached by AGUR 12 (I and II), the working group on copyright initially set up by the Federal Council in 2012.

Private data processing for legal prosecution

The fight against online piracy is a main goal of the revision. In the 2010 "Logistep" case (Swiss Federal Court decision no. 136 II 508), the Swiss Federal Court ruled that there is no sufficient legal basis for the collection of personal data, including IP addresses, by or on behalf of rights holders, not even for the purpose of fighting piracy. The new law would allow rights holders to process personal data in case of infringements, if and as far as this is necessary for the purpose of filing a criminal complaint or reporting an offence and provided that rights holders have legal access to this data. They may also use the data for the incidental civil action (Art. 77i Para. 1 E-URG). This new instrument is particularly relevant in case of illegal file-exchange via peer-to-peer networks. The draft law requires right holders to disclose the purpose of data processing, the type of data processed and the scope of data processing (para. 2). In addition, they may not link the personal data collected in this way with other data collected for other purposes (para. 3). This new rule also addresses international criticism against the Swiss Copyright Act, e.g. from the US. If identifying the infringing party via IP addresses becomes possible, copyright enforcement does not depend on alternative routes via intermediaries, such as hosting and access providers, to the same extent anymore.

Stay-Down obligation for hosting providers

The new Swiss URG, nevertheless, addresses intermediaries, as they can "act quickly and in a targeted manner". The elimination of infringing content by hosting providers should continue to be carried out by means of self-regulation (cf. our blog post no. 2 in the series "Online Enforcement" on the simsa "Code of Conduct Hosting"), which is already successful today. The draft revision obliges hosting providers who create a particular risk of copyright infringements: as soon as they are notified of the infringement, they must also ensure that previously removed infringing content is not made accessible again (so-called "Stay Down", Art. 39d E-URG; see our article No. 2 in the series "Online Enforcement"). This obligation only applies to providers "who favor infringements, in particular through a technical functioning or through an economic orientation" (Art. 39d para. 1 lit. c E-URG). This regulation is unlikely to have any effect on Swiss hosting providers: In particular, reputable providers have already taken measures to fight online piracy by implementing the simsa "Code of Conduct Hosting" - not only to prevent copyright infringements. The Swiss rules are still not enforceable against providers domiciled abroad.

No obligations for blocking measures or notifications

Obligations for blocking measures by access providers or the sending of clarifying notifications in the event of severe copyright infringements via peer-to-peer networks were not part of the AGUR 12 II compromise package and are therefore not included in the current draft law. The Federal Council has recognised that such provisions as foreseen in the preliminary draft are not likely to receive majority approval. It remains to be seen whether additional instruments for fighting online piracy will be added during the parliamentary discussions. The National Council's Legal Affairs Committee is currently working on the proposal.