Camorra
-------------------------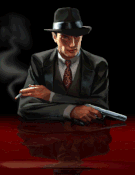 Csatlakozott

: 2018. Mar. 26.


Kitüntetés

:
Neme

:




Hozzászólások száma

: 213


Születésnap

: 1981. Sep. 03.


Életkor

: 37


Tartózkodási hely

: Camorra


Hobbi

: Forum


Humor

: Van Mindig :)


Pontok

: 672


Hírnév

: 10


Tárgy: China: Downloadable Links to Recent Films For Sale on Taobao and WeChat Stores 5/17/2018, 17:57

---

Recently, downloadable links to pirated versions of several current theatrical releases, such as Avengers: Infinity War and Us and Them, are available for sale on Alibaba's e-commerce site Taobao as well as some WeChat stores. Price for each link ranges from 0.68 yuan to 4 yuan ($0.11 to $0.63). Upon receipt of payment, a seller will send the link(s) to the buyer through email.

Piracy undoubtedly is still a big problem faced by China's film industry. Meanwhile, it can't be ignored that there is still a large number of Chinese audiences who prefer to spend less to watch current theatrical films at home even if the resolutions of the films are low. This also indicates that products like the recently launched Smart Cinema might have a market in China, given that the pricing becomes more friendly.