Camorra
-------------------------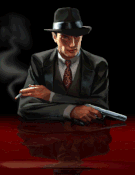 Csatlakozott

: 2018. Mar. 26.


Kitüntetés

:
Neme

:




Hozzászólások száma

: 213


Születésnap

: 1981. Sep. 03.


Életkor

: 37


Tartózkodási hely

: Camorra


Hobbi

: Forum


Humor

: Van Mindig :)


Pontok

: 672


Hírnév

: 10


Tárgy: Internet piracy via streaming devices threatens Hong Kong's creative industry 3/28/2018, 20:04

---

In December, the District Court sent three men to prison for illegally providing paid TV channel content through video streaming devices. However, illegal streaming devices have continued to thrive and threaten the survival of the local creative industry.

The local copyright industry discovered last September that about 20 brands of infringing streaming devices were on sale in 87 shops across the city.

Most of these devices have pre-installed infringing apps for unauthorised access to copyright content. Third-party infringing apps can also be downloaded from app stores.

The recent court case has ascertained that streaming devices with applications that allow access to TV channels or films without a legitimate subscription are indeed illegal. But consumers have yet to realise the legal consequences. Copyright holders are entitled to seek civil compensation from both buyers and users of these devices.

Moreover, criminal syndicates are making huge illicit profits – first from the manufacturing and sale of illegal devices, and then the re-transmission of unauthorised content. Users of these devices are feeding the criminal gangs, while stripping industry practitioners of their rightful rewards.

The local creative industry is disappointed that neither the policy address nor the recent budget has addressed how the Hong Kong government is going to strengthen protection of intellectual property against online piracy.

Having failed twice in the past decade to enact amendments to update the outdated copyright regime, officials are apparently reluctant to attempt any major legislative proposals or measures in the near future. But bureaucratic inaction is hardly an answer to the serious threats posed by illegal streaming activities that continue to erode the legitimate interests of copyright owners.

The least the government can do to demonstrate its commitment to intellectual property rights is allocate more resources to fight online piracy. After all, the city's fiscal reserves are expected to top HK$1.09 trillion by the end of this month. A fraction of this amount would go a long way towards ridding the market of its parasites.