Camorra
-------------------------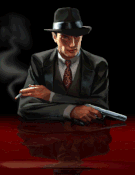 Csatlakozott

: 2018. Mar. 26.


Kitüntetés

:
Neme

:




Hozzászólások száma

: 213


Születésnap

: 1981. Sep. 03.


Életkor

: 37


Tartózkodási hely

: Camorra


Hobbi

: Forum


Humor

: Van Mindig :)


Pontok

: 672


Hírnév

: 10


Tárgy: Now paid-for content will be portable across the EU in a bid to tackle piracy 3/29/2018, 18:33

---

As of Sunday, European users of services like Netflix, Spotify or Steam will be able to take their content with them when they travel within the EU.

While Netflix boasts a massive library in the US, other nations have to make do with more slender pickings, and thanks mostly to complex licensing agreements the content available to customers varies hugely from country to country.

This meant that customers could start watching a movie in one country, then visit another only to find that it wasn't available, or was only available in a different language - a big deal in a region where criss-crossing national boundaries is commonplace.

Nordic HBO subscribers trying to watch films on holiday in Italy, for example, see a message saying that the service 'is only available in Sweden, Norway, Denmark and Finland'.

Meanwhile, users of the Belgian film service Universciné have been forced to download a film they have rented before traveling to another EU country, as the streaming feature isn't available when they are abroad.

The situation was of course a prime driver for piracy, with many customers resorting to VPNs or proxies (at least until Netflix managed to largely stamp this out). And once VPNed-up, many people didn't stop at watching content that they had already paid for and splurged on anything they could find.

Last May, though, a deal was agreed and now paid-for content will be portable across the EU.