Camorra
-------------------------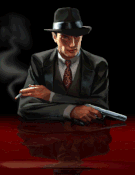 Csatlakozott

: 2018. Mar. 26.


Kitüntetés

:
Neme

:




Hozzászólások száma

: 213


Születésnap

: 1981. Sep. 03.


Életkor

: 37


Tartózkodási hely

: Camorra


Hobbi

: Forum


Humor

: Van Mindig :)


Pontok

: 672


Hírnév

: 10


Tárgy: PirateTheNet (PTN) News - Also Know As Feature 4/2/2018, 12:20

---

As we announce in b-day news the first change is here.
We know that we are an international site and we use mostly english but we decide to help everyone.
So we added Also Know As for movies name in Movie Details page and in Browse => Movie View Mode and TV View Mode, you can enable this feature from your profile page in Movies Option section.
For this to work you also need to set your correct country in profile page. Movie titles are auto updated using imdb but if you notice a movie that don't have a translation for your country then you can add one in movie details page on Also Know As section near movie title. If there are more than one title for a country display title will be selected based on users votes.