Camorra
-------------------------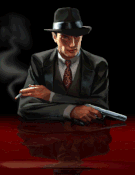 Csatlakozott

: 2018. Mar. 26.


Kitüntetés

:
Neme

:




Hozzászólások száma

: 213


Születésnap

: 1981. Sep. 03.


Életkor

: 37


Tartózkodási hely

: Camorra


Hobbi

: Forum


Humor

: Van Mindig :)


Pontok

: 672


Hírnév

: 10


Tárgy: Indian ISPs top the list of websites blocked, says an Indian Express report 4/25/2018, 18:33

---

Internet service providers in India have blocked the most number of websites: Study of 10 Countries

As many as 12 internet service providers in India have also installed 42 content filtering systems.

Internet service providers in India have installed the most number of internet filtering systems and blocked the highest number of web pages among 10 countries surveyed in an investigation, The Indian Express reported on Wednesday. The survey was conducted by University of Toronto-based Citizen Lab, along with the Canadian Broadcasting Corporation and The Indian Express.

The investigation covered 10 countries where technologies marketed by Canadian company Netsweeper "appear to be filtering content for national-level internet service providers", the report said. Netsweeper is a firm which supplies content-filtering solutions to businesses, governments and internet service providers.

As many as 12 internet service providers in India had installed 42 such filtering systems, the report found out. Pakistan was number two with 20 filtering systems. These are findings of the testing period that was between August 2017 and April 2018. Indian service providers also blocked the largest number of websites, 1,158 out of a total of 2,464 prohibited URLs in the 10 countries. According to the Express, some of the websites and pages found to be blocked during the testing period included fordfound.org, cseindia.org, awaaz.org and iromsharmilachanu.wordpress.com.

Pages related to porn and piracy were most frequently blocked, the report said. Other prohibited websites in India included those run by domestic and foreign non governmental organisations, United Nations organisations, human rights groups, health forums, feminist groups and political activists.

Several media webpages were also blocked in the country. Most of these dated back to 2012 and include the likes of ABC News, Al Jazeera and others. It also included the censoring on content "related to Rohingya refugee issue, and the death of Muslims in Burma and India more generally."

Importantly, telecom operators such as Bharti Airtel, Hathway, Reliance Jio, Tata Communications, BSNL's National Internet Backbone and others were among those using the Netsweeper's filtering system in India. These telecom operators cater to 60 per cent of India's Internet users. According to the Express, many of these operators responded that they do not block websites unless there is a government or court order to do so.

Three Twitter handles Prime Minister Narendra Modi follows, @anilkohli54, @tajinderbagga and @i_panchajanya, were blocked at different times. Some web pages related to ABC News, The Telegraph UK, Al Jazeera, and "related to the Rohingya refugee issue, and the deaths of Muslims in Myanmar remain blocked even in 2018.

Unidentified officials in the Ministry of Electronics and Information Technology told The Indian Express that they had not issued any instructions to block these websites.

The study covered Afghanistan, Bahrain, India, Kuwait, Pakistan, Qatar, Somalia, Sudan, UAE and Yemen.